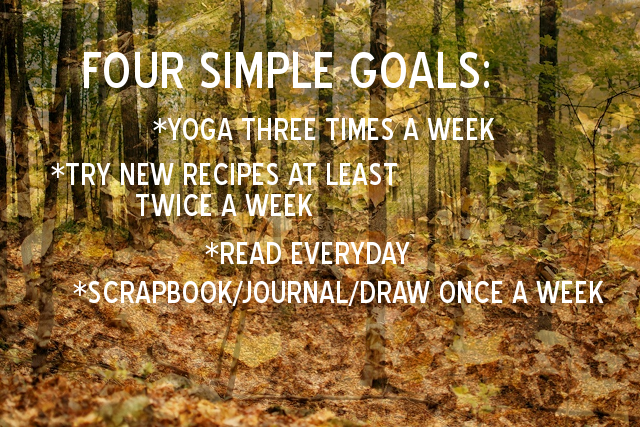 I caught up on some blog reading today and came across this post by Elsie of A Beautiful Mess. I have been following ABM for a while and hadn't participated in past "Four Simple Goals..." so I thought I'd try it since I've been crushing things this year (365 project, 35 books in 2013, etc). Here is to me continuing to crush goals, even the simple ones.
YOGA: A few months back, I posted about how I was beginning yoga and trying to make it a more consistent part of my life. I'm still struggling with consistency. I blame working a lot and getting used to a new schedule. I'm making excuses, but I hope that I can break my bad habits and keep trying. I refuse to quit.
NEW RECIPES: My mom and I go back and forth about who should cook and what we should cook. One day, Matt and I made beef and broccoli from scratch. It was a rousing success and I'd like to try to experiment more with cooking new dishes. Fresh ingredients and picking things up same day seems to make a huge difference.
READING: Like I said, I have crushed my goal of reading 35 books in 2013. I don't want the completion of that goal to cause me to lose momentum. I want to keep knocking books out from my collection, as well as what is added to the collection in the coming months.
SCRAPBOOK/JOURNAL/DRAW: Once again, I need to stop making excuses and just make time. I keep track of my movie tickets and everyday items with my Smash Book. I doodle and draw in my sketchbook and I have a journal for random thoughts. I'd like to maintain all three more consistently than I have been so once a week is a good place to start.

I'll update from time to time on my progress with my goals. Despite all this goal setting today, I have not forgotten today is Halloween. I LOVE Halloween and made a separate decorations post over here as promised.