Christmas isn't about gift giving. It's a time where people spend time with their families/friends and catch up with one another. My family doesn't do anything anymore. I was left out of our cookie exchange (insert exaggerated sad face), but only because I wasn't in the kitchen when it was being discussed at Thanksgiving. Their loss! My cookies rule! However, my aunt did bring some over for my mom and I to try so that was really nice. Next year, I will be included. I'm a baking fiend and I don't think my extended family realizes this. We used to do Christmas morning brunch, but our family is all so spread out that we don't really have a central meeting place. Hopefully, in the coming years, we can rectify the lack of family gatherings during the holidays, but seeing everyone individually was nice. We tend to get a little bit rowdy when all of the cousins are together.

I spent my Christmas with Matt's family, which was fun and interesting. I have a terrible cold so I was miserable, but was still a trouper. We had brunch, White Elephant gift exchange, and then the handing out of presents for people. I got some pretty amazing and thoughtful presents that I just adore.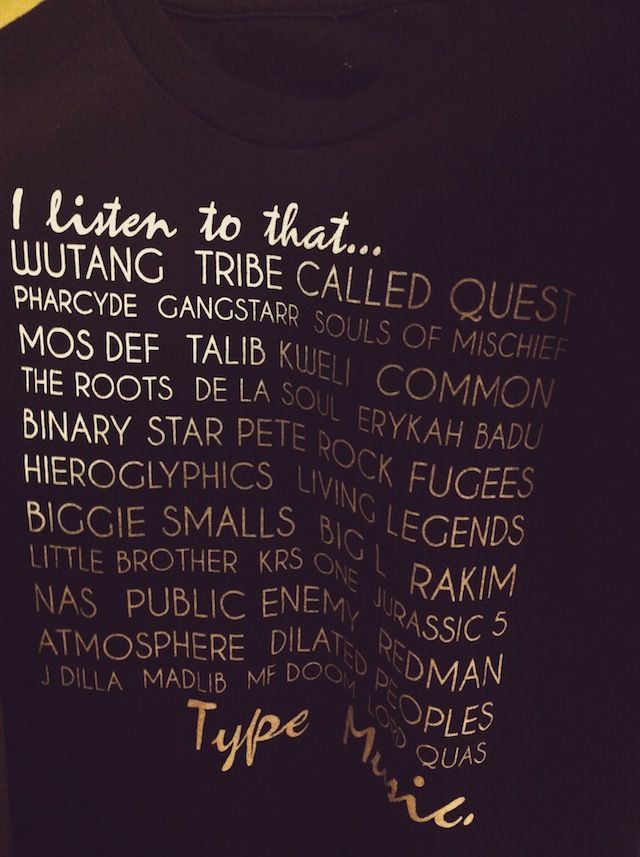 Matt gave me both of the things pictured above. The Totoro figures he found at this shop the other day when he was out with his friends. He flipped out and then when he gave them to me last night, I flipped out. The first thing I saw was the cat bus and I let out a yell of,"OH MY GOD!" Yeah, I love Totoro. When my brother was deployed, he tried so hard to find me Totoro stuff, but couldn't find anything. Now I know there is a place right here in Milwaukee with Totoro stuff. I'm a happy little camper. The other thing was a t-shirt from the Train of Thought Collective. I love hip-hop. I really do. So to see this shirt as I opened the box...yeah, I had to put it on. I want to wear it always, but I'll save it for special occasions. We both winged it in our present buying, but I think we nailed it. Scratch that. I know we nailed it.

I hope to finish up Alice Munro's Dear Life this weekend so that I can have a review up by the new year! And I just felt like sharing what my insomnia looks like. I usually lay in bed and stare at this sliver of light that comes from the streetlight outside of my window. I hope everyone had a wonderful holiday and see you all in the new year!