I wish I was very good at drawing. I was always envious of other classmates in art classes. My best friend is really good at drawing, even if she doesn't think so. All of my friends seem to have a style. I'm stuck on drawing like I'm in the fifth grade. And that's okay, I guess. It's how you start out. Practice practice practice is what I have always been told. That's how you get better and develop. I have recently started to actually practice what has been preached a million times. I always hit a wall when I have my pencil to the paper. What to draw? What to draw? Luckily for me, Amber Seegmiller had the answer.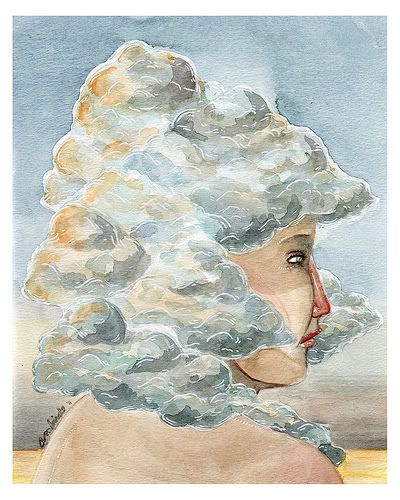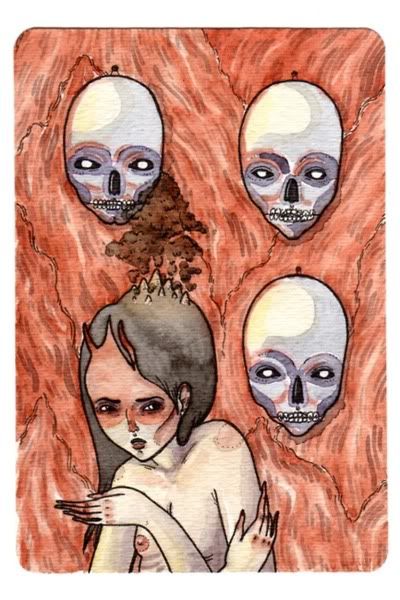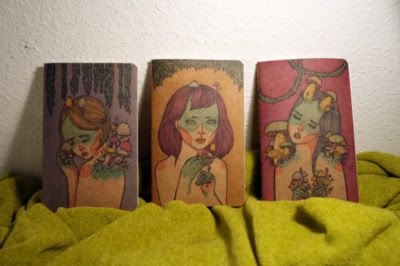 I follow her tumblrs:
ambird
and
ambird art
. You can find more of her work there. I don't recall when I started following her work, but probably over a year ago. There are also other things I admire in Amber, such as her support and kindness. When I asked her if I could do a post about the
Sunday Night Drawing Challenges
, she gave me permission to show some of her work. I deprecated my own drawings and Amber offered honest and kind advice: "Don't talk down on your abilities." There was more, but I think you get the point.
Sunday Night Drawing Challenge
is something to motivate and inspire. It definitely motivates me to draw more. Amber posts a list of words. You choose two or more words and draw. It's great for practice and inspiration!

Typical doodles.


my Ambird moleskines.


My drawing.


Alex did one as well. We actually had pizza for dinner that night.