Most people don't realize that some photos that I stare at and gather inspiration from on a regular basis are fashion photos.

I started reading The Sartorialist in high school. Sometime around the beginning of the blog, so 2005-06. I remember discussing with other people the amazing style of people on the streets. These weren't just models that we see in the fashion magazines-- these were everyday people, along with some of the not-so-everyday people. As stated in his biography on the site, "Founder/blogger/photographer Scott Schuman began The Sartorialist with the idea of creating a two-way dialogue about the world of fashion and its relationship to daily life." I love the way he captures people. Constantly an inspiration, I usually peruse The Sartorialist when I'm in a rut.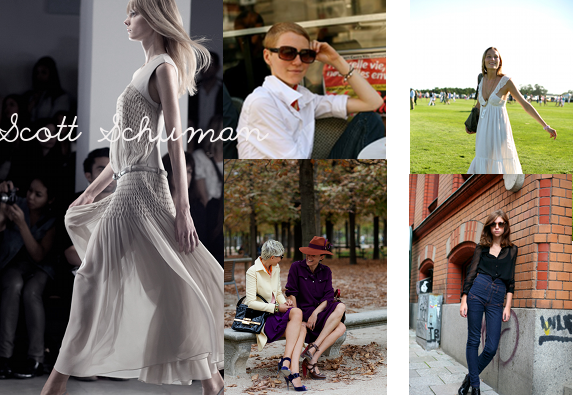 all photo credit: Scott Schuman
Another fashion photographer/blogger that I really admire and whose site I frequent is Garance Doré. French photographer, illustrator, and blogger, I discovered Garance rather late. Actually, it wasn't until Garance Doré began to appear on the Sart (as I lovingly refer to him/his blog in my head) that I had to find out who she was. Lo and behold, I discover her blog and I was falling in love all over again. Now I have two wonderful photographers to inspire me. Not only that, but I recently discovered that there was more to their relationship than a professional one and all of that can be found in this lovely article.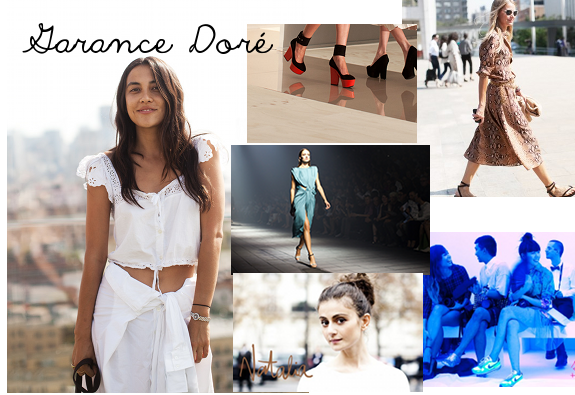 all photo credit: Garance Doré

And finally, some photos of the lovely couple, in action at Burberry in London, thanks to the lovely Jamie Beck.